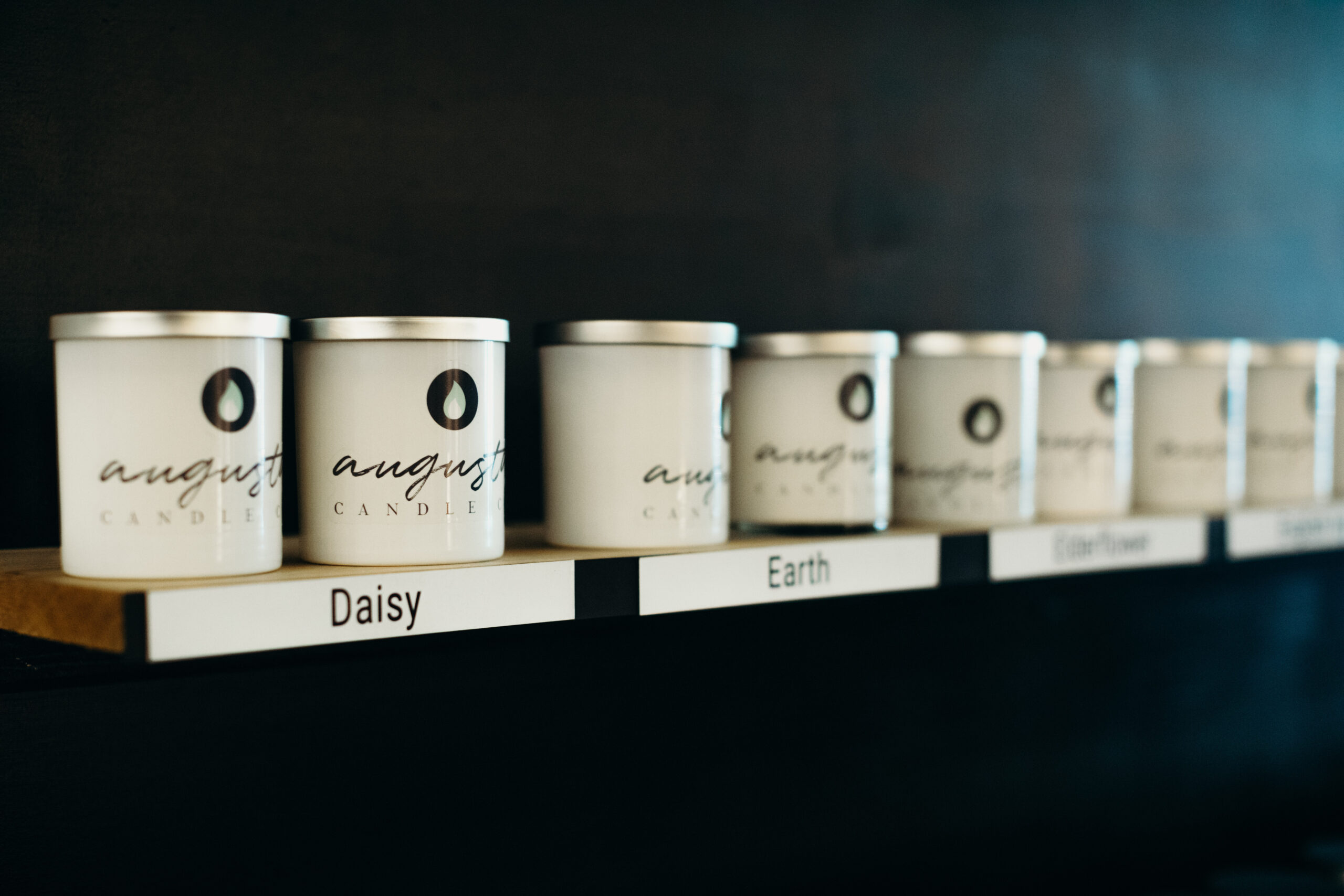 The Best Little
Pour House In Town.
Come sniff around Augusta's finest candle shop, where you can curate and hand pour a candle that is all your own. Browse more than 100 pure fragrance oils, blend your custom scent with our all-natural soy wax, and burn the long-lasting cotton paper wick for an experience that is specifically tailored to you.  Not into candles?  No problem, we have room diffusers, sprays and wax melts.  You can also walk away with your own custom scented body scrub, bath salt, lotion or soap!
First you choose a jar ranging in price from $18-$48. We have many choices including custom made pottery from Tire City Potters.  The mixing process takes less than 30 minutes depending on the size of the group and if you choose to pour a candle it has to set for 1 hour and 30 minutes. Take the time to get lunch or dinner or do some downtown Augusta shopping! Reserve the private party room for your Girls Night Out, Birthday Party, Baby Shower or any occasion!
It just makes scents.
No Appointments are necessary!  If you have more than 10 in your party please give us a call to schedule!
 706-364-2402